0 items in Cart.
View Cart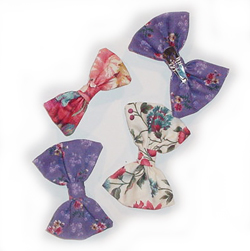 Barrettes - a smaller version of our Hairbow
These fabric bows are sewn around a metal barrette, just the right size for a baby girl, to tame a wisp of hair or for dolly. Can be made to match your Match Me outfit or in any of our fabrics. One Size 2.5-3"
Item / SKU Number - 2009031432
Ask a question...

0 items in Cart.
View Cart