0 items in Cart.
View Cart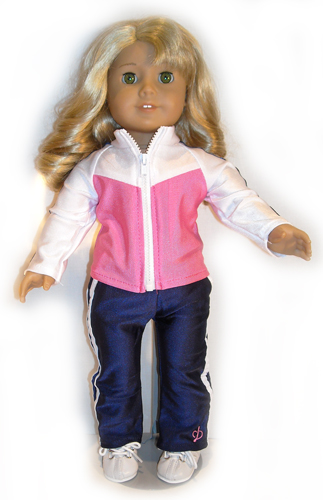 Doll Pink & Navy Track Suit 2-Piece Set
From the working front zip to the logo on the left leg cuff, this Track Suit is loaded with details. Available in Pink & Navy with white trim. Sneakers shown sold separately.
Item / SKU Number - 2009101554
Sizes and Descriptions
Doll 18" American Girl
$ 22.00
3 in stock
Ask a question...

0 items in Cart.
View Cart