0 items in Cart.
View Cart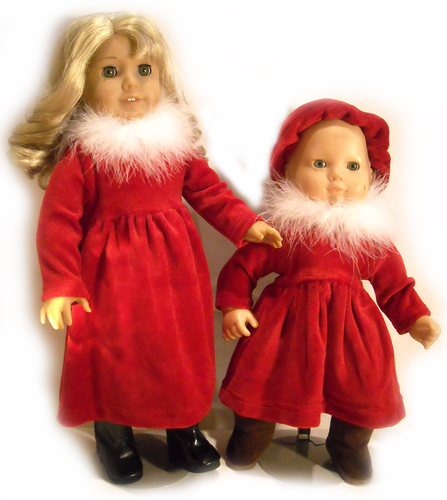 Doll Red Velvet Santa Dresses
These red stretch velvet doll dresses come with a detachable white feather collar, we call them Santa Dresses. Available in 18" and 15" doll sizes. Black & Brown boots shown are sold separately.
Item / SKU Number - 2009101556
Sizes and Descriptions
Doll 15" Bitty Baby
$ 21.00
Doll 18" American Girl
$ 21.00
Ask a question...

0 items in Cart.
View Cart