0 items in Cart.
View Cart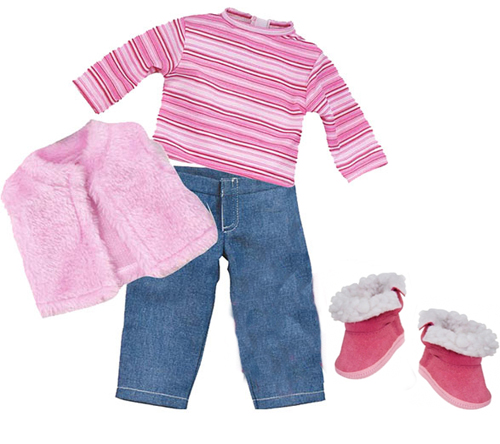 Fuzzy Pink Vest Stripe Top Jeans & Ewe Boots
Too cute, pink on pink. Fuzzy pink vest over candy-stripe top with jeans and ewe boots. Adorable. Designed and created by Sophia's for American Girl 18" size dolls.
Item / SKU Number - 2009301657
Sizes and Descriptions
Doll 18" American Girl
$ 23.00
8 in stock
Ask a question...

0 items in Cart.
View Cart