0 items in Cart.
View Cart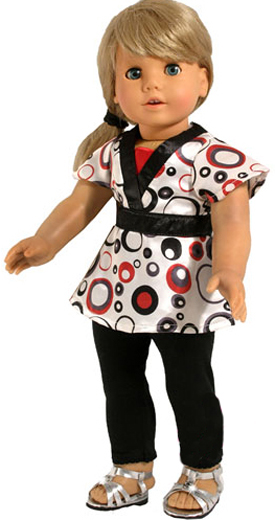 Geo-Mod Print Tunic with Black Leggings for 18" Doll
A trendy tunic top over black leggings (designed and created by Sophia's)...just add some black sandals and you've got a great outfit at a bargain price. Tunic & Leggings ($19.00) black open-toe sandals - sold separately.
Item / SKU Number - 2009101610
Sizes and Descriptions
Doll 18" American Girl
$ 19.00
4 in stock
Ask a question...

0 items in Cart.
View Cart