0 items in Cart.
View Cart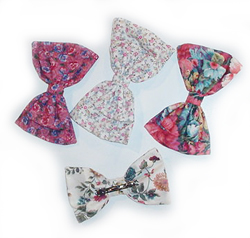 Hairbows - Made to Match
Fabric Hairbow is sewn around a metal hairclip - in your choice of colors (to match your outfit from Match Me or in any of our colors). One Size - 5.5" wide
Item / SKU Number - 2009031415
Sizes and Descriptions
One Size 5.5" wide
$ 7.50
Ask a question...

0 items in Cart.
View Cart