0 items in Cart.
View Cart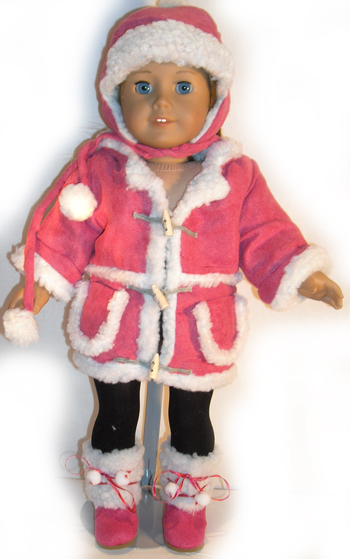 Hot Pink Sherpa Jacket, Hat & Boots
Sophia's ever popular Sherpa Jacket in Fuschia Pink, paired with a matching Hat and Boots. Tights sold separately.
Item / SKU Number - 2008281414
Sizes and Descriptions
Doll 18" American Girl
$ 27.50
2 in stock
Ask a question...

0 items in Cart.
View Cart