0 items in Cart.
View Cart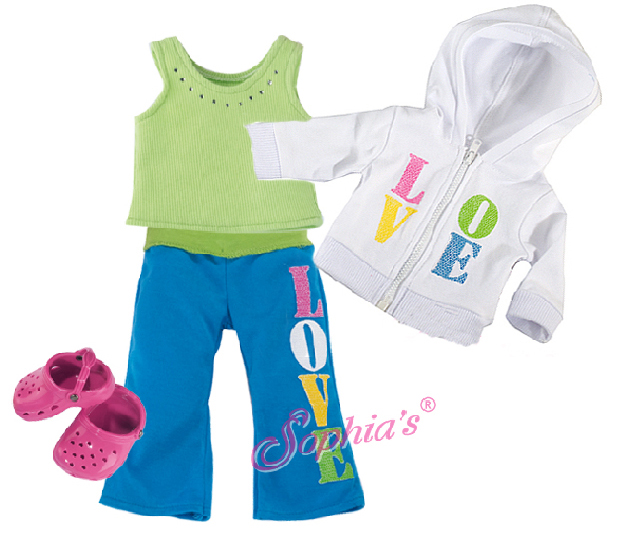 Love Hoodie Yoga Pant Rhinestone Tank & Pollywog Sandals for 18" Doll
What fun...this embroidered Hoodie has multi-colored "LOVE" stitched in and comes with turquoise Yoga Pants with "LOVE" silk-screened on one leg...as if that's not enough...add a rhinestone studded tank top and Pollywog Sandals - this outfit is designed and created by Sophia's. A wonderful gift...just $32.50...or $22.75 after coupon. Please note: Pollywog Sandals may vary in color from featured Hot Pink.
Item / SKU Number - 2008281424
Sizes and Descriptions
Doll 18" American Girl
$ 26.75
4 in stock
Ask a question...

0 items in Cart.
View Cart