0 items in Cart.
View Cart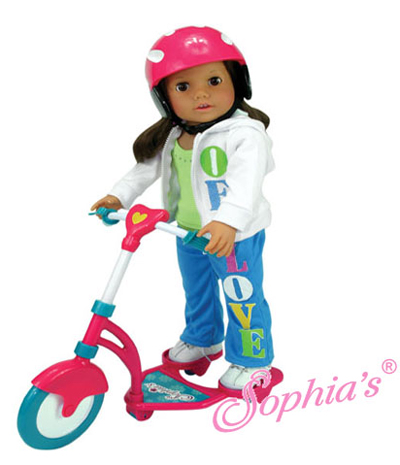 Mini Scooter & Helmet Set for 18" Doll
This wonderful 18" doll scooter comes with a fun pink doll helmet! Doll, Clothes, and Shoes Sold Separately. Dimensions: 14x7x5 Weight: 2 lbs. Some assembly required. Pricing includes domestic shipping.
Item / SKU Number - 2008281400
Sizes and Descriptions
Doll 18" American Girl
$ 32.89
3 in stock
Ask a question...

0 items in Cart.
View Cart