0 items in Cart.
View Cart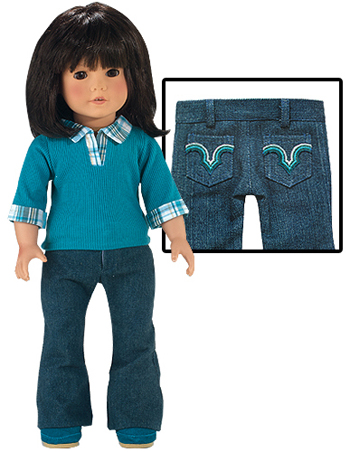 Ribbed Shirt with Plaid Trim & Cute Jeans for 18" Doll
Simply adorable, the details on these jean pockets and turquoise knit top are just too cute. A great gift - designed and created by Sophia's. Shoes not included.
Item / SKU Number - 2009101620
Sizes and Descriptions
Doll 18" American Girl
$ 22.00
6 in stock
Ask a question...

0 items in Cart.
View Cart