0 items in Cart.
View Cart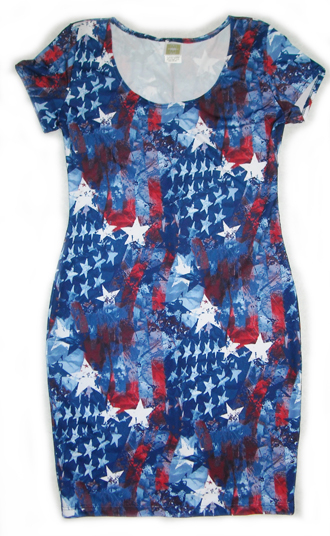 Stars & Stripes Graffiti - Short-Sleeve Knit Adult Dress
It doesn't get more patriotic than this bold red, white & blue graffiti print. This mom/adult dress is a tee-shirt style dress with cap sleeves, back seam and a curvy cut that flatters. Made in USA. Machine Wash/Dry. 92% Polyester 8% Spandex. Available in XS (2/4).
Item / SKU Number - 2008261733
Sizes and Descriptions
Adult XS (2/4)
$ 34.99
2 in stock
Ask a question...

0 items in Cart.
View Cart