0 items in Cart.
View Cart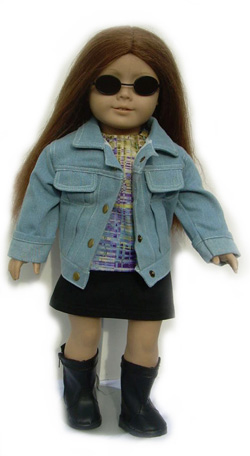 Tiffany MiniSkirt Outfit for 18" Doll
This 6-piece 18" Doll outfit is loaded with details - jacket, boots & glasses designed and created by Sophia's. The Denim jacket has working snap closures and pocket detailing, the black mini-skirt has elastic back velcro closure, the silky Tiffany tee is also available in girl sizes and the black zip boots and sunglasses pull the look together. Doll not included.
Item / SKU Number - 2009101625
Sizes and Descriptions
Doll 18" American Girl
$ 36.00
5 in stock
Ask a question...

0 items in Cart.
View Cart