0 items in Cart.
View Cart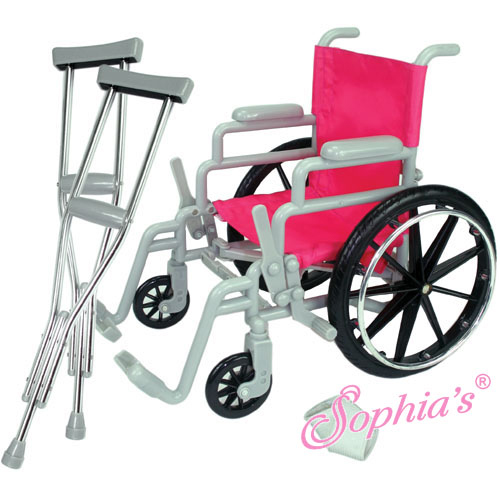 Wheelchair, Crutches & Bandage Set
Play therapy with this pink 18 inch doll wheelchair, crutches, and bandage set! Dimensions: 13x11x6 Weight: 3 lbs. No assembly required. Price includes domestic shipping.
Item / SKU Number - 2008281302
Sizes and Descriptions
Doll 18" American Girl
$ 39.99
2 in stock
Ask a question...

0 items in Cart.
View Cart